Schönen guten Morgen!

Zum 60. Geburtstag wurde eine Explosionsbox bei mir geordert. Und zwar wurde ein Fotoshooting mit der Familie verschenkt. Außen kann man aufgrund des wunderbaren BoBunny Designerpapiers schon erahnen worum es bei dem Geschenk geht, innen klärt es sich dann komplett auf mit dem Hinweis zum Gutschein, aber auch durch die Szene mit Sitzbank (samt "Geheimfach") und Fotoleinwand, auf dem alle Familienmitglieder verewigt sind. Ich hoffe sehr, dass die Beschenkte sich darüber gefreut hat und ich sage herzlich danke für den Auftrag!!
I received an order for a 60th birthday Explosion Box. The gift was a family photo shooting. Due to the wonderful BoBunny designer paper on the outside, it gives a first glimpse and an idea what the gift could be. Inside it becomes quite clear with the voucher page and the small studio I created inside. I hope she liked box and gift and I again say thank you for your order!!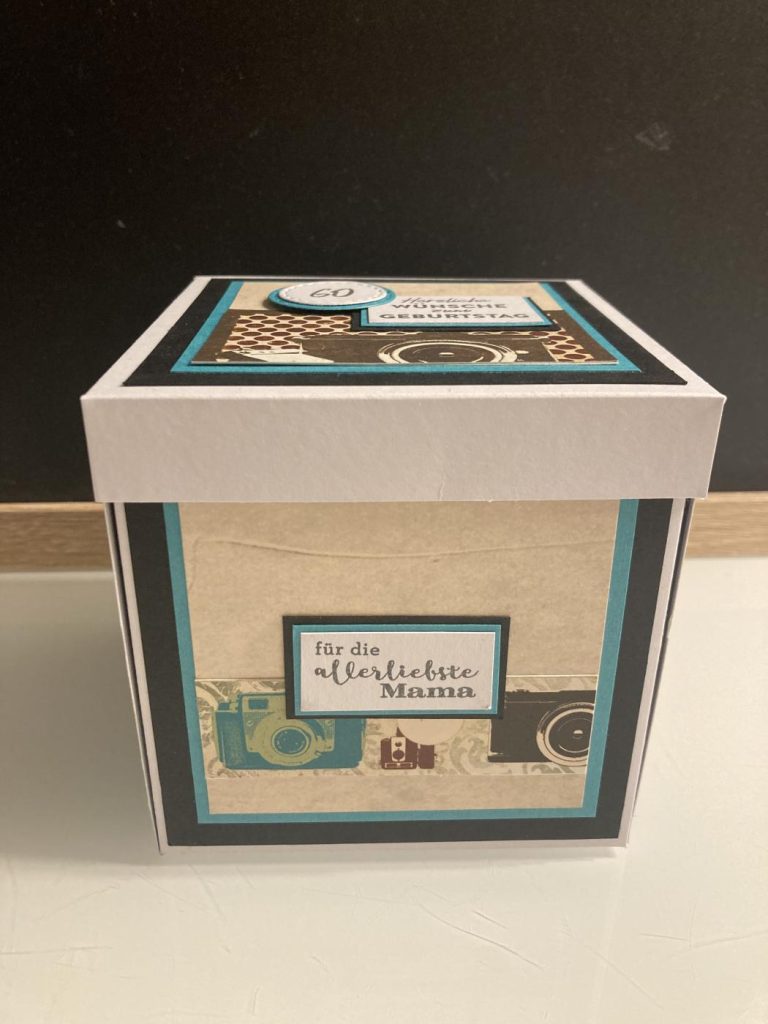 Habt einen tollen Tag! tatjanakreativ